Mykonos Grand Hotel & Resort
Jasmine, White Rose, Amber, Bluebells, Green Apple, Cedar
Mykonos Grand Hotel Scent
Mykonos Grand Hotel & Resort scent, a cosmopolitan and fresh fragrance enclosing the essence of accessible luxury.

Mykonos island is a grand example of unique Cycladic architecture and its friendly and open hearted locals have a healthy understanding of Greek Hospitality. Mykonos owes its name to the son of the King of Delos and is one of the sunniest areas in the world, due to which it is regarded as a place of high concentration of cosmic energy and, according to Mythology, god Apollo was born there. In harmony with its awesome setting rises Mykonos Grand Hotel & Resort, a luxury beach resort, inspirationally conceived to capture the essence of surrounding natural wonders and host the most welcome guests with world class luxury. Providing spacious rooms with Aegean inspired ambience, all is made with the finest Greek Marble quality and the iconic colours of Myconian architecture, white and blue.

Mykonos Grand Hotel & Resort offers the perfect setting for rare moments of romance, adventure and memories to last a lifetime, exactly like the specially selected fragrance to embrace this brand's vision. Based on a sensual combination of Cedar and Amber, this unique Air Aroma blend plays with lively notes of Jasmine, White Rose and Bamboo to embrace the crisp Bluebells and the Green Apple freshness, offering the appropriate rejuvenation that suites the perfect holidays.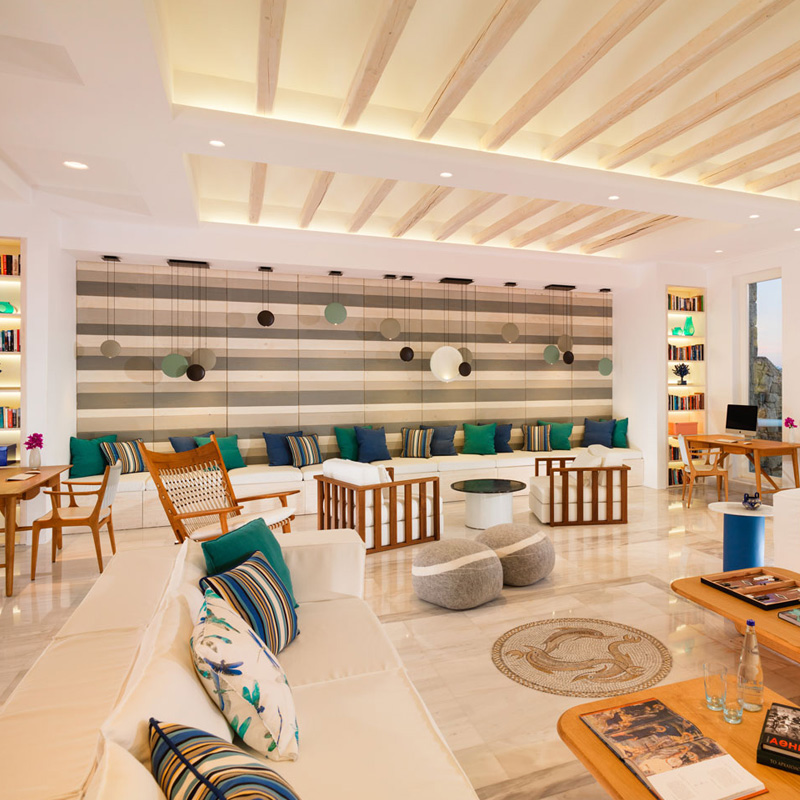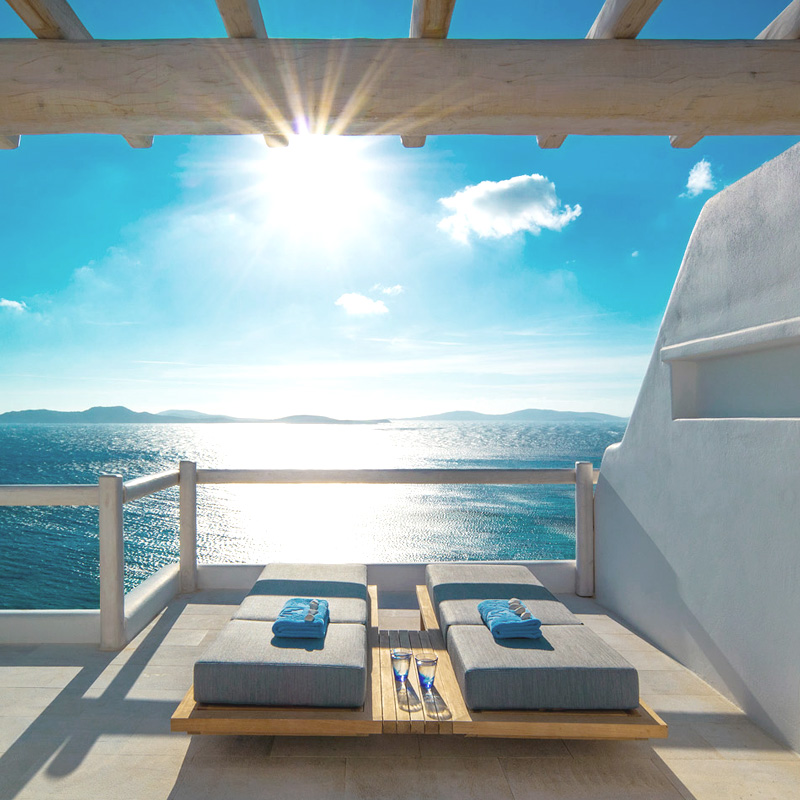 Καλέστε μας
Επικοινωνήστε σήμερα με έναν αντιπρόσωπο της Air Aroma και θα κάνουμε την επιχείρησή σας να μυρίζει υπέροχα σε ελάχιστο χρόνο.
Δημιουργία αρώματος
Ψάχνετε για ένα αποκλειστικό άρωμα; Οι αρωματοποιοί της Air Aroma μπορούν να δημιουργήσουν αρώματα υπογραφής αποκλειστικά για το δικό σας brand.